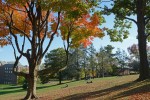 The documentation pages for Service Indicators (Holds) have been updated.  They are named:
Introduction to Service Indicator (Holds)
The first is an overview of Service Indicators and the second contains step-by-step, illustrated instructions in the areas of
Service Indicator Search Page
Manage Service Indicators Page
Adding a Service Indicator
Removing a Service Indicator
Service Indicator Audit
Service Indicator Buttons (Symbols)
As mentioned on the page, If you are having difficulties accessing the Service Indicator pages, be sure that your User Defaults are up to date. The code "WSLYN" must be entered in a number of fields on the pages User Defaults 1 and User Defaults 2.